Literature Review Service
A literature review can be a challenge, but our expert writers are always here to help you. We've developed a high-quality Literature Review Service which can be adapted for a chapter in a larger piece (i.e. an empirical dissertation), a standalone literature-based assignment or a whole dissertation using a literature review methodology. Our writers are experienced in academia and will create a piece of work that uses key sources to develop a critical and in-depth discussion on your topic.
See for yourself
Samples

of our literature reviews

We have a number of sample papers to illustrate the quality of our services. Each sample has been written to a specific academic grade.

Samples of our work
Prices from
HK$1176.76
Undergraduate 2:2 • 1000 words • 7 day delivery
Order a literature review
Delivered on-time or your money back

Why choose our Literature Review service?
Our Literature Review Service is a great way for you to understand how to write an in-depth and critical piece of work, but it's important that you do this in your own words, using our work as a model answer. You should refer to our Fair Use Policy for information on why rewriting the model answer in your own words is so important – most of all, because passing off someone else's work as your own is cheating – and for useful hints and tips on how to get the most out of your model answer.
If you would like a literature review chapter for a dissertation, we can help you to build up your argument to justify your research project. Our writers are experienced in sifting through literature to identify key points, then undertaking an assessment of them to form an informed critical viewpoint. Click here to see samples of our literature reviews!
We can also help you with writing a full literature review dissertation. This includes an in-depth discussion on your topic of choice which will fill the gaps in existing knowledge. It will usually include the aims and objectives of the review, a methodology, discussion and clear conclusion. Our writers leave no questions unanswered, use up-to-date resources, and will follow all your instructions.
Order a Literature Review
Go directly to our order form
Reasons to choose UKEssays.com
We only allow qualified academic researchers to bid on your work after they have proven their writing skills to our Researcher recruitment team.

Your order will go through rigorous quality control and is checked against your instructions and academic standards by qualified professionals, we'll even give you a quality report to show our findings.

Your order will come with a comprehensive plagiarism report which is compiled with our state-of-the-art plagiarism software, ensuring the work that is produced is not plagiarised.

You get a 7 day amendment period, so if you're not happy with the work, let us know and we'll resolve any concerns. Longer amendment periods can also be selected at the time of placing an order.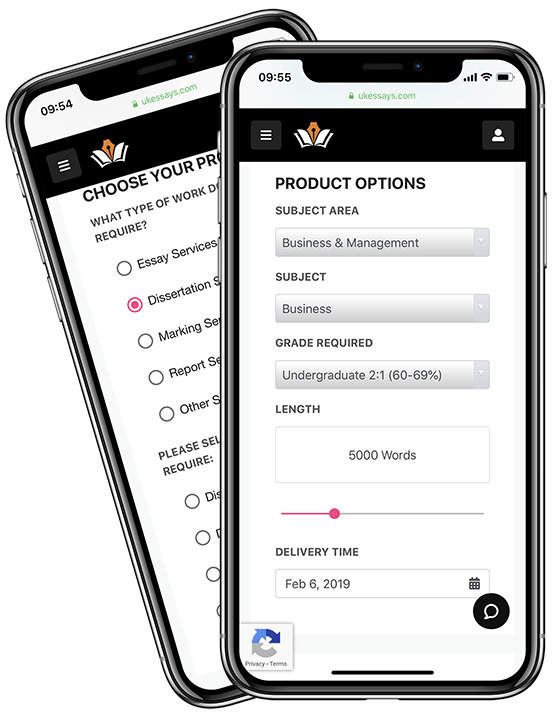 Our order process is simple Three easy steps!
Start your literature review order

We need to know about the basics of your order: the grade required, the length of the piece and when you need the order back by – but be sure to give yourself enough time to re-write the work! We'll also need to know your subject area and contact details so we can keep in touch with you.

Tell us all your requirements

We ask for some more details about your order. Depending on what type of literature review you need, you will be asked for different information:

If you are ordering a standalone literature review (a single essay), we ask what subject it should cover, and if you would like to give the writer any additional information. It's a great opportunity to tell your writer as much as possible about your work. The more information we have, the more useful your model answer will be for you!

If you're ordering your literature review as part of a dissertation or a larger project, we will still require as much information as you can give about the focus of the review. However, we will also need to know how much work you have completed so far; if you have any guidelines to follow; and the overall word count of the dissertation. If you aren't sure, don't worry: our Customer Support Team will be happy to help!

An academic expert will start your order

Your order is sent to our team. We'll check your order details and track down a writer who is perfect for you! You can pay at this stage if you'd like; it will help us to track down a writer faster if they know you're a speedy customer! Throughout every step of the process, your security is important to us – you can select the McAfee Security link at any point to double check our security systems - and your details are never shared with anyone.
How to use the service correctly
Our Literature Review Writing Service is a great way for you to understand how to create an in-depth and critical piece of work, but it's important that you do this in your own words, using our literature review as a model. You should read our Fair Use Policy for information on why rewriting the literature review in your own words is so important – most of all, because passing off someone else's work as your own is cheating – and for useful hints and tips on how to get the most out of your order.
We've also developed a set of instructions for you to follow so that you understand how to write your work after ordering with us:
Read the literature review we've delivered several times to understand how it's written.
Make detailed notes about the content and structure of each paragraph.
Read these notes and begin to develop your own ideas. Look at the arguments and counter-arguments the writer has put forward and think about how you can shape your own ideas in a similar way.
Find the sources that the writer has used and read them – this is especially important as this is how you will develop your knowledge!
Use these sources to further your knowledge and develop your own viewpoint on them to create an argument.
Now you are ready to create your own piece of work. You can check out our structure, sources and critical discussion guidance for further assistance.
Make sure what you have written is 100% original and is in your own words. See our Fair Use Policy for guidance.
Our Fair Use Policy
Our Fair Use Policy outlines the way in which the literature review we provide should be used, and gives you the necessary guidance to get the most out of your order.
Read our Fair Use Policy
Literature Review Samples
We have expert writers ready and waiting to help.
You can view samples of the work produced by our expert writers in different fields of study below.
Sample literature reviews by our expert writers
View all Samples
Don't just take our word for it!
The customer reviews below are all from the independently verified and trusted Reviews.io website - a leading online reviews platform.

The writer has thoroughly analysed my question of study, each section was clear and precise, this is really helping me fulfil my dissertation writing.

Theon
Thank you for the job well done. I am still waiting for the results.

Victor
Excellent service, definitely recommend

Saaria R
Really good well written, it was great

Zoun
Don't feel anxious putting your trust in these guys, they really do get the job done! Proper efficient with a quality outcome!

Samuel B
Fantastic service. It definitely helps having a model answer to gauge my own work against. Will definitely be using this service again. Nothing is ever too much trouble when asking for changes of work produced.

Anne M
Frequently asked questions
Related services
We have a huge range of academic services to suit your needs. We've put 17 years of hard work into making sure you get the best results with our services!
If your literature review is part of your dissertation, we can help you to write the full piece or any other individual chapter you may need help with. Many of our writers are qualified up to master's or PhD level, so they're incredibly experienced at writing long pieces of work containing in-depth discussions and all types of methodologies.
Even after all that hard work, many universities will want you to write a reflection on your dissertation; you may even have a reflection-centred module on your course. These can be difficult to write, as the focus is suddenly on you! We can help you to write a reflection which is in-depth and critical, using any reflective cycle you like.